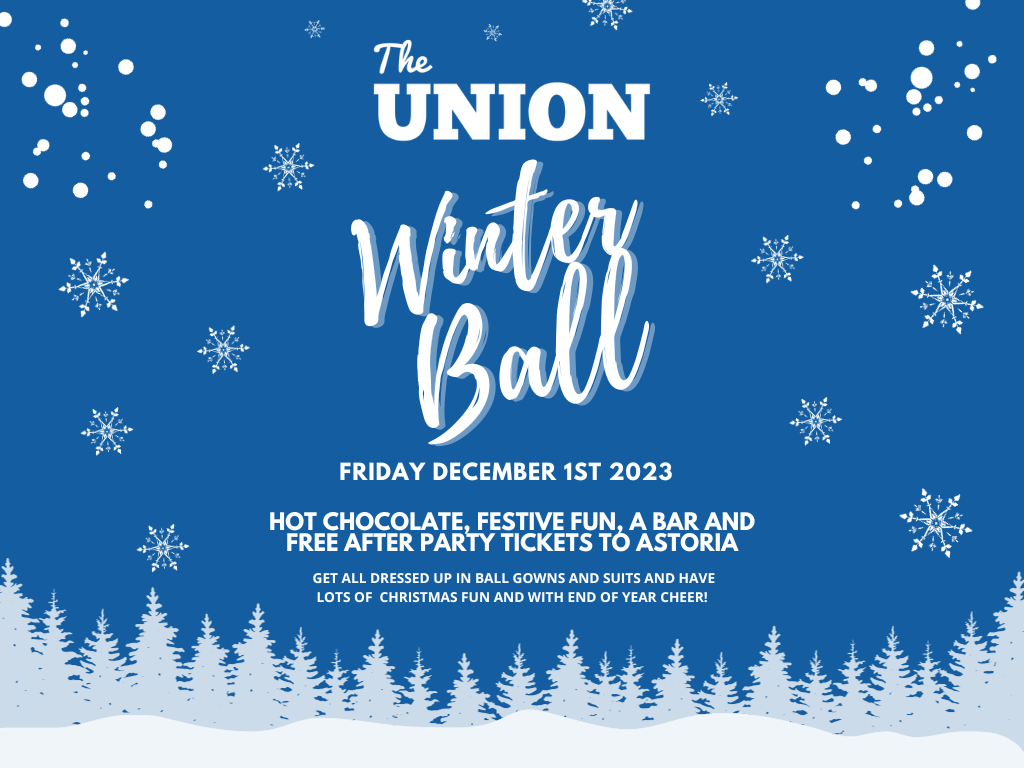 WINTER BALL
Friday 1st Dec 19:00 - Friday 1st Dec 23:00

From £5.00
University of Portsmouth Students Union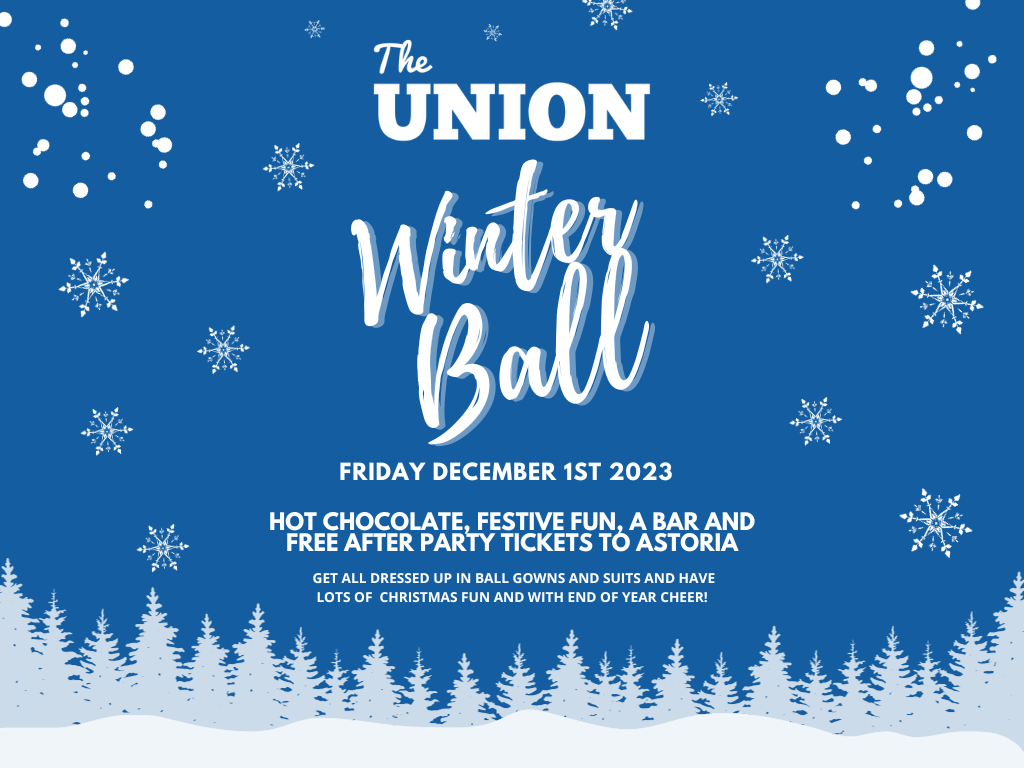 UPSU Winter ball!
Let's get all dressed up in ball gowns and suits and have lots of Christmas fun with end-of-year cheer!
Event Details
Friday 1st December
UPSU 3rd space
7:00 pm - 11:00 pm
Included in the ticket:
Bar
DJ
Hot Chocolate station
Festive Photo Opps
After Party ticket to to Astoria
Login with your student login to buy a ticket
Please note you will be required to present ID and Student ID (+1s allowed)
Event Tickets
Tickets processed by our payment processor and managed by us.
UPSU Student Leaders
This is not a Student Group you can join but will get added to when you become a Student Leader here...