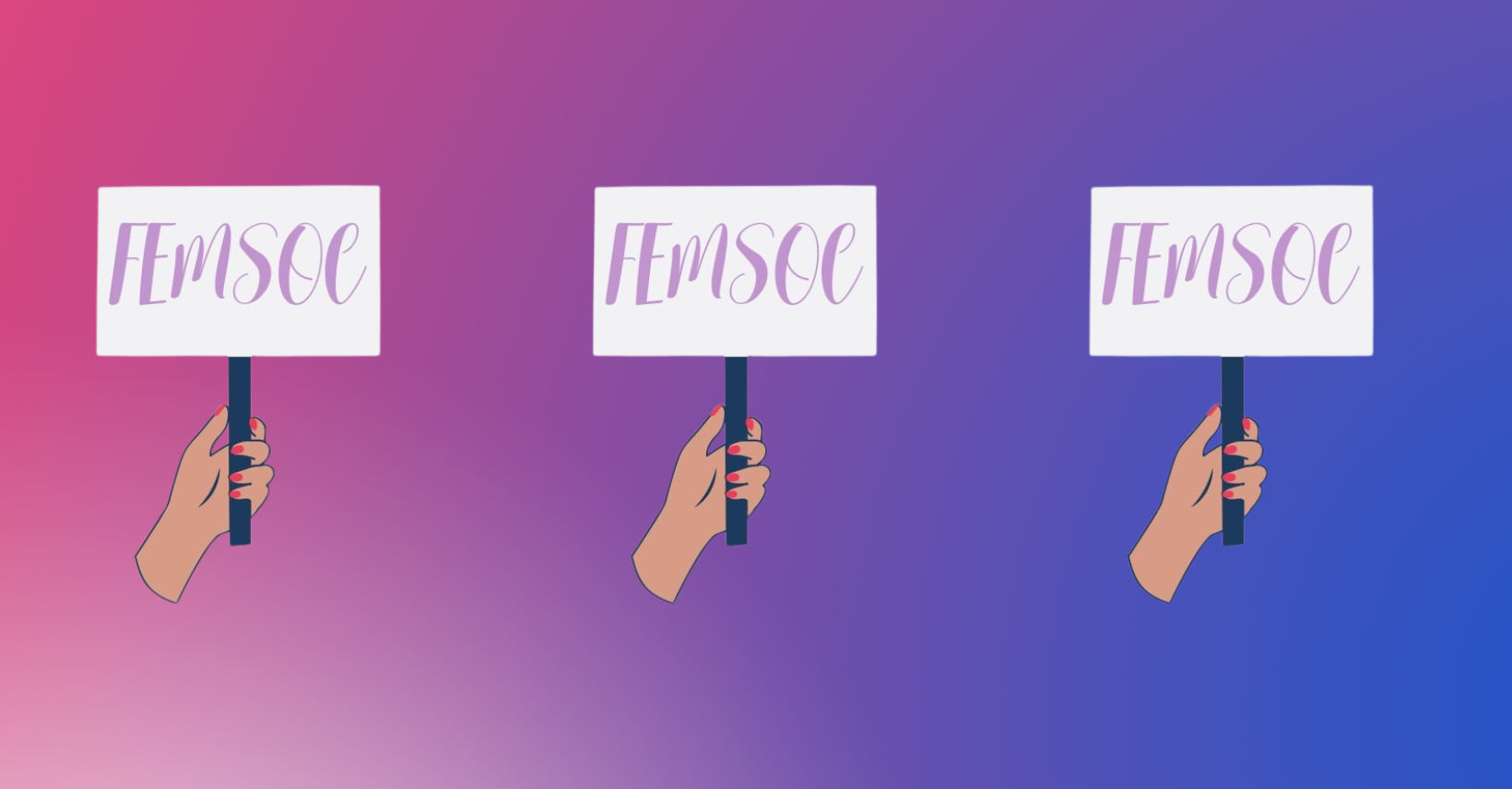 We are the Feminist Society here at the University of Portsmouth. Sign up for updates about meetings, socials, and our fight for feminism.
Our society believes in demonstrating the importance of protesting and campaigning consistently for gender equality. This is something our society wholeheartedly agrees with.
You may notice the purple text within our logo? This is a combination of mixing blue and pink together, as it was important to showcase the subversion of the oppressive stereotypes and gender roles that many people feel forced to play.

Membership is free and we encourage anyone regardless of gender, sexual orientation, race and religion to join us and come together as we engage in positive debates around societal issues that we are passionate about! #weareallfeminists
We are also UNION AWARD WINNERS! We received the 21/22 award for 'Outstanding Achievement'. This is for our continuous campaigning and fighting for the rights of women.
Being a member of FemSoc at UoP is a significantly rewarding and beneficial experience. Alongside our consistent advocacy for gender equality, our society prides itself on having established a welcoming community for everyone. We intend to run debates, social events and workshops that provide a safe space for positive discussions and discourse.

Are you ready for #uopfemsoc?
Feel free to email us: feminism@upsu.net
Full Membership
Full Annual Membership until 1 August, 2023