Update | Learning Experience Officer Elect
An update on your Leaning Experience Officer Elect for the 2023-24 Academic Year
Posted Fri, May 26, 2023 3:09 PM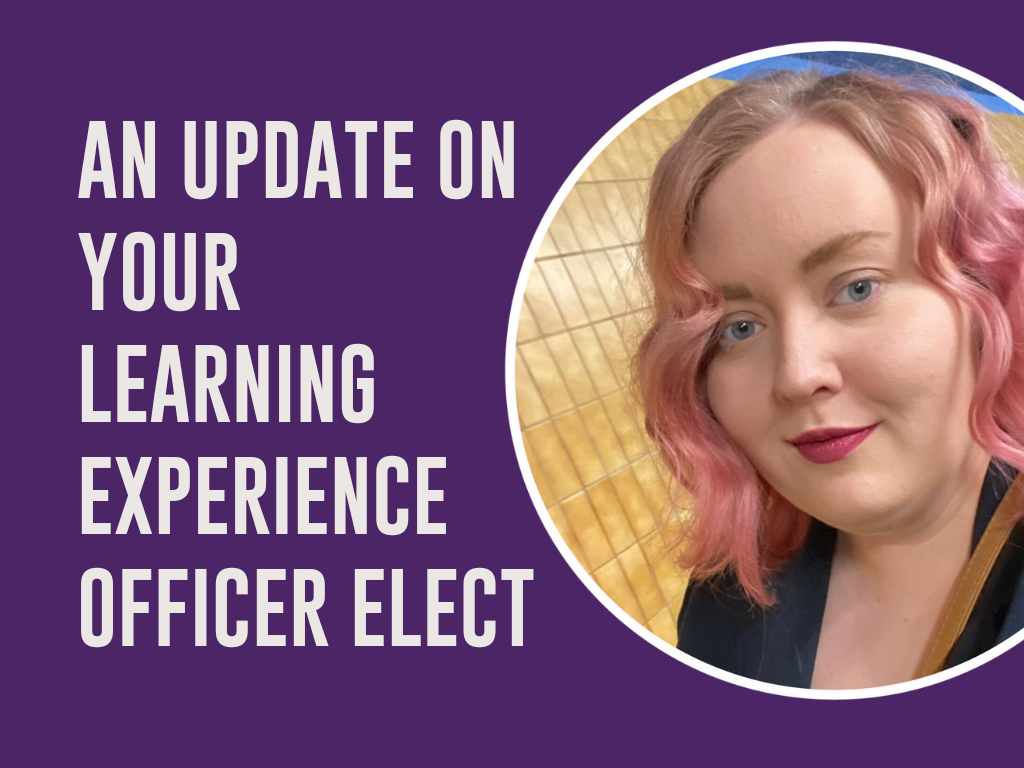 In March, you voted in your Student Elections, to decide your Officer Team for the 2023-24 Academic Year, to begin their term in June 2023.
Since the election results, Suzie Dunn, Learning Experience Officer Elect, has been offered a long term employment opportunity and has decided not to take up the role of Elected Officer for the coming year.
Suzie has made the very difficult decision recently, after negotiating start dates with her future employer and unfortunately being unable to extend the start date until Spring 2024 as originally hoped.
As a Students' Union, and we are sure the student body would echo, we are grateful that she went to her employer and tried to make it work, but are fully supportive of her very difficult decision and wish her all the very best for the future.
Suzie will not commence her term in office and you may be wondering what the next steps are to deciding the outcome for the Learning Experience Officer role 2023-24. We are currently considering a number of options regarding what we will do about the process to refill the role and will hope to update you on the Returning Officers recommendation in the coming week.
A more detailed communication to students will be published and rolled out once a course of action is in place.