WELCOME TO THE PORTSMOUTH SU FAMILY*
*You're now officially a member of University of Portsmouth Students' Union (UPSU or The Union for short). Welcome! 😙
We're a family of over 30,000 unique Portsmouth students and not only that but your membership is FREE!
We'll help you succeed in your degree, find your people, look after yourself, make change and help you to develop as a person.
Whether you're here in Portsmouth, part of our London Campus, a distant learner or studying through one of our partnerships, we are here to make sure you are all represented and have a great University journey and experience.
Ready to see what we've got in store for you? Scroll on down… 🌟🎓
SU Welcome Events
Handpicked events on our event schedule that you won't want to miss
Sat 16 Sep, 11:00
Gun House Green
Sat 16 Sep, 11:00
Gun House Green
£22.00 (External Site)
Sun 17 Sep, 22:00
Multivenue
Don't forget that The Union Fresher's Packs are the ONLY OFFICIAL Fresher's events, endorsed by your Union and working in partnership with our night time economy partners to ensure you're getting great value and can feel safe on your night out!
Hot Topics for new students
What is an SU
Find out more about why we exist and what you can get from your membership
The Ultimate Packing List
Not sure what to bring to Uni? We've got you covered with our Ultimate University Packing List!
Get more out of your time in Portsmouth!
Portsmouth has so much to offer as a Student City! We take a look and guide you through some of the places you may not know about!
Your SU Membership
This kind of membership automatically applies to any current student on a University of Portsmouth course as well as Union Elected Officers.
Additional fees for groups membership may apply.
Right To Vote In Student Elections
Right To Join Clubs & Societies
Right to Run In Student Elections
Your Elected Officers 2023/24
The Union has a vision of creating a positive impact with every Portsmouth student during their time at University and the Officers are here to make changes to ensure that can happen. If you ever need to contact the Officers collectively, you can do so by emailing electedofficers@upsu.net or, if you want to contact a specific officer, click on their photo.
Find your people and feel at home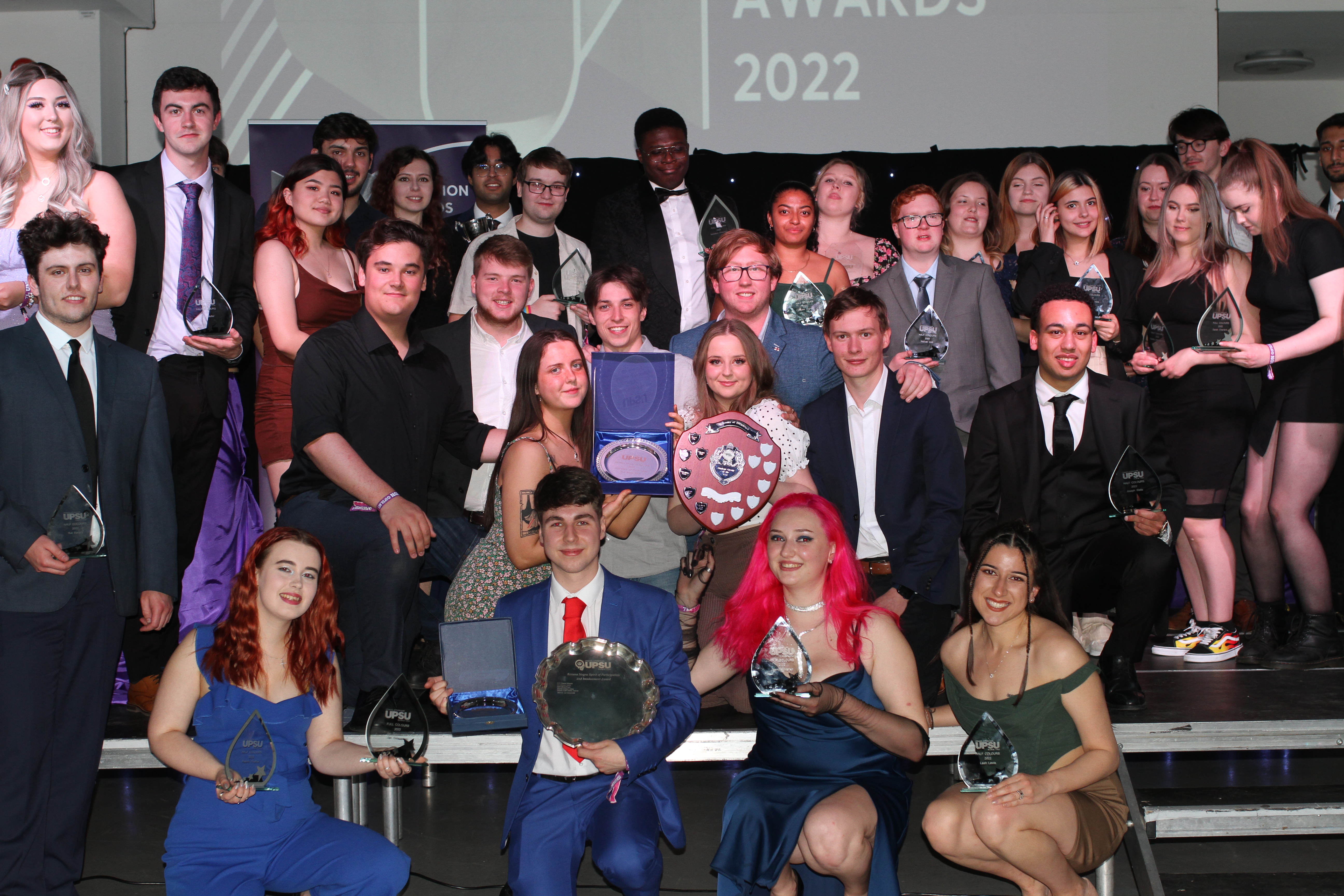 UPSU Student Groups
Student Groups are a great development opportunity and a great place to find new friends, build a community and have a sense of belonging while at University
UoP Sport Teams
Join one of the 34 Team UoP Sports Clubs, try something new or carry on your favourite activity. Play, train or compete!
Feeling Overwhelmed, Seek Advice
Welcomemonth can be overwhelming for some, if you are unsure about carrying on your Uni journey, chat to your independent advice service
Page created: Fri, 18 Aug 2023 11:28:55 GMT
Page updated: Thu, 14 Sep 2023 14:39:33 GMT