What to do after you Graduate
It's never too early to think about the future!
Posted Wed, Feb 8, 2023 3:55 PM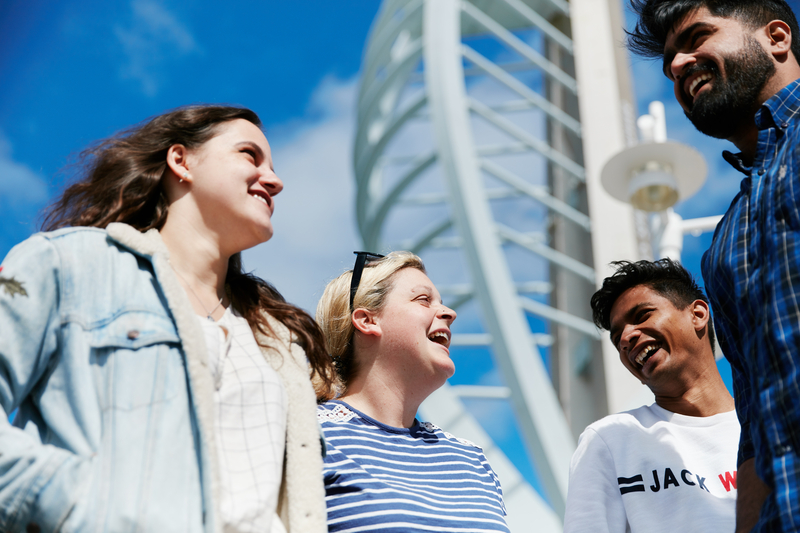 You might be in your first year or your final year, and as we roll from Teaching Block 1 to 2, you may well be thinking about your future - about life after uni. If you don't quite feel like you're done with uni yet, there are loads of other options if you're looking to further your education - and if you want help with a graduate job, especially in these interesting times, we also have you covered. You definitely have a lot of options.
If you're thinking about–
A Postgraduate course?
Postgraduate degrees are great if you don't feel like you're quite done with your area of study. (In some cases, you can even take a Masters in a completely different subject area to your Undergraduate degree.) If you're in a field that could do with more research, a PHD is also a great opportunity to explore areas that you might think have been overlooked, or under-utilised. And you never know - you could find something really interesting or important.
The University is host to about 200 postgraduate courses. (Check them all out here.) Generally, these are either Master of Arts (MA) or Master of Science (MSc), though the University does offer a few Masters degrees in Business Administration (MBA). Applying for a PHD is slightly different, just because of how they work - a handy guide to that can be found here.
If you do have any further questions, the Postgraduate Admissions team can be contacted through this form here. (And the Union is always around for you, if you just want a bit of advice.)
Running for Elected Officer?
We already covered what an Elected Officer is, and what they do. But at the ground level, our Officers are important to the Union, and to the University, and it's a great position if you want to make a difference.
Anyone is welcome to run for an Elected Officer position - though as we said, if you are still a current student, you would need to take a year out of your studies. (It's also a good option for a placement year, if your course offers that. So if there are any second-years reading this, maybe give it a thought.) That also means it would make a fantastic graduate job. Of course, there's no guarantee that you'll get the position if you run - that's why it's an election. But if you wanted to take another year to think ahead, it's a great opportunity in the meantime.
As Elected Officers are students, it means they know the University better than any external parties, and as you've gone through your degree, there are probably things you've thought might be really cool, or need just a bit of tweaking. (It doesn't have to be anything major - something as simple as another University Bus stop, or different food in the canteen, can be enough to get the ball rolling.) Previous Officers have used their experience in future careers, especially in non-profit and HE sectors. Though your term may be a year, you do learn some pretty nifty skills that can last forever.
We've interviewed other officers before, so if you want a first-hand account of what it's actually like being an Officer, take a look at our Q&As with ex-Officers Tom and Anita. If you want to know more, we have a form for that - again, it doesn't count as a final nomination, so you do have some time to think it over. Final nominations officially close on the 24th of February. Click here to nominate yourself!
A graduate job?
So you're done with University entirely, and you don't really feel like being an Elected Officer. (That's fine - it's not compulsory.) We are in the middle of a cost of living crisis, as everywhere else might have mentioned, and you might be a little worried about getting a job right out of uni. (And avocado toast isn't cheap.) The University does want to help its students move on to great things, and we're proud of you for coming this far! We're here to support you in your employment journey, too.
The University has a main Graduate Jobs portal where they have all their information and resources. The MyCareer board has a bunch of graduate opportunities, either in Portsmouth or elsewhere, and we also have our Graduate Recruitment Consultancy, which is full of specialist advice to help you move into the world of industry. We also work with a host of internship companies, so we're happy to point you in the right direction.
There's plenty of advice from the Careers team, whether you're still deciding on the right place for you, or you think you've found somewhere and just need a hand applying. (If your "somewhere" is Portsmouth, great! They have a page for internal vacancies, and so does The Union itself. We'd be happy to have you!) The Careers and Employability service can be accessed from up to five years after you graduate, so you have plenty of time to decide, and if you're looking for one to one advice, you can book a 20 minute appointment online at the MyCareer portal.
And if you're really not sure where to start, email us at hello@upsu.net - whatever you're after, we can definitely get you in the right place to help.