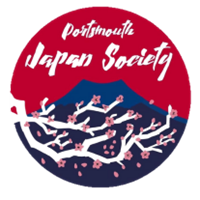 Welcome to UPJS!

ポーツマス大学 ジャパニーズソサエティのアカウントへようこそ!
---
---
The University of Portsmouth's Japanese Society celebrates Japanese history and culture!
Join us for various events ranging from Japanese language lessons, grinding the Hikikomori lifestyle, and Karaoke to movie nights & Soju nights with neighbouring societies.
We look forward to meeting everyone!
ポーツマス大学のジャパニーズソサエティへようこそ!
私達とゲームをしたり、カラオケをしたり、日本文化を通して、いろんな人と交流しましょう!
みなさんの参加を楽しみにしています!
---
Committee Members of 2022/23
Aoi Ishikawa
President
Third-Year Bachelors Student of Sports Management
Felix Ling
Vice-President
Third-Year Bachelors Student of Mechanical Engineering
Stuie Curtis
Treasurer
Second-Year Bachelors Student of Marine Biology
Emily Botting
Secretary
Third-Year Masters Student of Mathematics
Alex Noikovitch
Media Officer
Third-Year Masters Student of Mathematics
Humza Butt
Event Officer
Masters Student of Computer Science
---
National anthem:
君が代は
千代に八千代に
さざれ石の 巌となりて
苔のむすまで
You can find all of our social media and information here: UPJS Social Media
*Japanese nationality not required
Full Membership
Full Annual Membership until 1 August, 2023