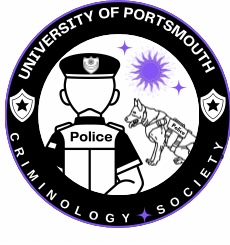 Criminology
Academic Society
Welcome to the Criminology Society.
Whether you have been a member before or not, we have a lot to offer as an academic Society. Despite being named the Criminology Society, we are here for anyone and everyone with an interest in criminology.
Last year, we organised Purple Wednesdays, pub quizzes and film nights. This year however we want to do better and offer you more through joint socials, study sessions, nights out to PlayZone and talks with both current lecturers and external speakers.
From the Criminology Society, we look forward to seeing you and getting to know you this year.
Full Membership
Full Annual Membership until 1 August, 2024