Why Vote? What's in it for me?
Learn about why you should exercise your right to vote in the Student Elections 2022!
Posted Wed, Mar 2, 2022 4:45 PM
The Students' Union is a charity run by students for students at the University of Portsmouth. Each year, students (that's you!) vote in five Elected Officers to work for the Union and represent the views of the student body.
The Elected Officers are either current or recently graduated students. The five Elected Officer roles cover different areas of student life but have the same end goal of working towards making positive changes on behalf of students at the University of Portsmouth.
Each candidate has written a manifesto with positive changes they'd like to make and it's up to you to vote for whoever you think will do the best job. Here's a few reasons why you should use your vote:
1. It will affect you!
It's just like voting in the General Elections but a lot closer to home. All the candidates running in the Student Elections are campaigning to make direct changes to student life at Portsmouth, and these changes will affect you and future students. Take this chance to vote for who you want to help make positive changes at the University.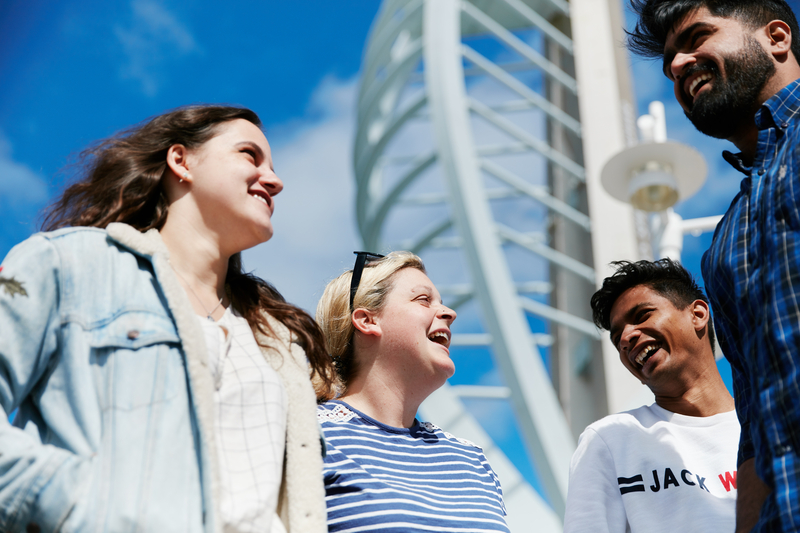 2. To ensure your Union runs democratically
We want to ensure that the election process is as democratic as possible, as elected students work for a whole year on behalf of the student body. To guarantee that the student body is accurately represented we need students to read-up on candidate manifestos and vote for who they think will do the best job.
The manifestos are now available for you to read! Find out what the candidates hope to change if they become your Elected Officer team 2022/23.
3. Voter Perks!
Once you've voted you'll get a few perks from us as a Thank You!
• The University of Portsmouth will DONATE 20p per vote* to the charity Solent Mind. The more people that vote, the more money donated! *Up to £2000.
• You'll be entered into a prize draw for lots of different prizes from vouchers for Amazon, UoP cafes, Greggs, Hideout Coffee, 7Bone and more, as well as the chance to win UoP march bundles from the Union Shop!
You can find all the full list of the candidates running and more information here
Remember voting OPENS 9am Monday 7th March and CLOSES at 1pm Friday 11th March